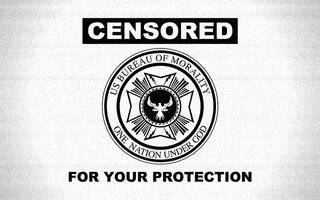 So top secret that we really shouldn't even tell you about it, but ... The Government exists, and sometimes people work for it. But you didn't hear it from me .
Operations
Edit
The Government does no such thing. You know they don't really exist, right? It's just a rumour, if anyone ever mentions they have encountered a Goverment they are clearly mentally unwell, and you should report them to... Well, just say their name out loud a few times and we'll know.
What even is this 'The Government' anyway, I can't understand you, it's just sounds.